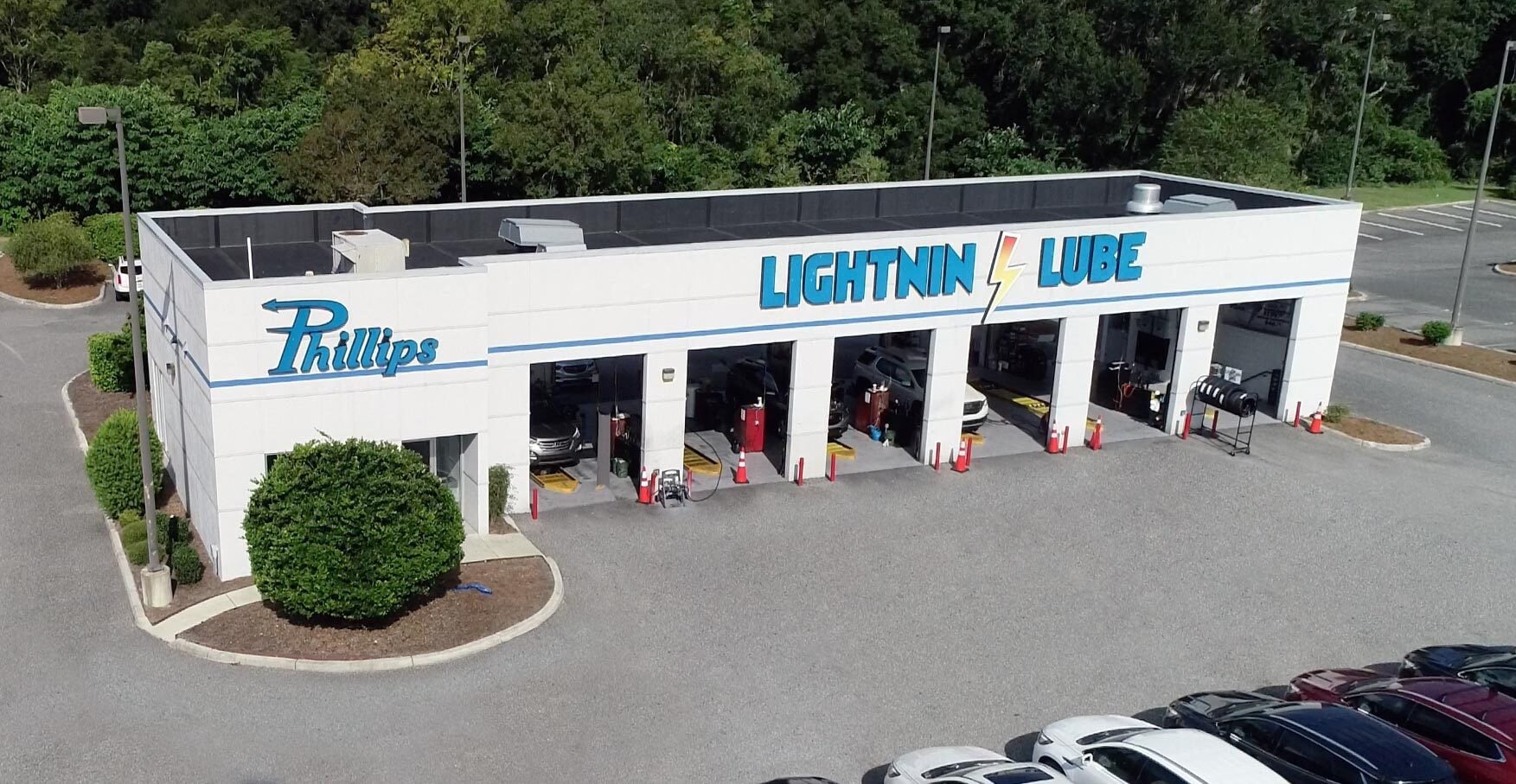 At Phillips Buick GMC, we appreciate that your vehicle is likely your second largest investment next to your home. Regular vehicle maintenance is pivotal to keeping your vehicle on the road. At Phillips Buick GMC in Fruitland Park, having our Lightnin' Lube Center change your vehicle's oil regularly is one of the best ways to protect your investment and extend the life of your vehicle.
At the Phillips LIghtnin' Lube Center, our oil changes are fast and affordable with no appointments required. Our technicians are certified and we service all makes and models. We also provide a wide range of other services like changing out air filters and wiper blades, tire rotations and more - everything to keep your vehicle on the road.
Our oil change service includes:
·       Replacement of your vehicle's oil with conventional, semi-synthetic, or full synthetic grade oil
·       Replacement of your vehicle's oil filter
·       Checking fluid levels, including windshield wiper fluid and antifreeze
·       Inspection of your vehicle's belts and hoses
·       Inspection of your vehicle's engine & cabin filter(s)
·       Inspection of your vehicle's steering and suspension
·       Safety check of your vehicle's exterior lights - headlights, turn signals, brake lights
Why should you change your oil regularly?
There are a number of reasons why this is important to the health of your vehicle. The rate of the change depends on how much normal or severe driving conditions you use for your vehicle (defined below). However, your vehicle oil change should be changed before it becomes overly contaminated. Following the vehicle guidelines is important and older vehicles may require more frequent oil changes. The purpose of the oil change is to cool, clean, seal and lubricate the engine. If you delay changing the oil in your vehicle, the engine can burn up all of the oil and cause expensive engine problems that are best to avoid. Properly changing the oil in your vehicle keeps your engine healthy and extends the life of your vehicle. Normal driving has less wear and tear on the vehicle than severe driving. Normal driving conditions includes highway driving on paved roads. Severe driving conditions include frequent brake usage, extreme weather conditions, dusty roadways, trailing towing and extended periods of engine idling. 
No appointment necessary at Lightnin' Lube in Fruitland Park, just south of The Villages Community
Make a convenient appointment or just drive in - our service is fast and our showroom always has cool air conditioning, complimentary bottled water or a hot cup of coffee. We'll have you back on the road Lightnin' fast!
Bring your  car, truck, or SUV to the Phillips Lightnin' Lube Center in Fruitland Park and for your lightnin' fast oil change to keep your vehicle in peak condition. Find out why customers from Fruitland Park, Leesburg, The Villages Community, Belleview, Coleman, Wildwood, Clermont and Sanford choose the Lightnin' Lube Center for their service needs. 
SCHEDULE YOUR APPOINTMENT TODAY!